In case you haven't heard (which is totally possible as I have been bad about sharing the word) I am going to be at Penned Con in St. Louis in just a few short weeks!!
From September 23-25th I will be at the Sheraton in Downtown St. Louis for one of the biggest Indie signings in our community!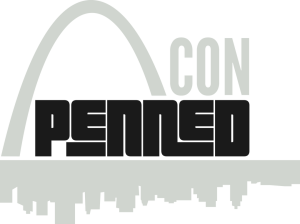 I am so excited to be able to go this year as it had been a while since I have been able to attend a signing – and I miss seeing all of you awesome people!!
If you are going make sure to come by and say hi – and preorder your books now, as I will have limited copies on hand. If you need tickets, make sure to visit the Penned Con site, or follow me on social media as I will be giving away a few tickets in the next few weeks.
It's time to get excited, guys! I'm excited to see you all!