So earlier this week I started working on something that has taken all my time, and has been an absolute relief to start working on – – Giveaways.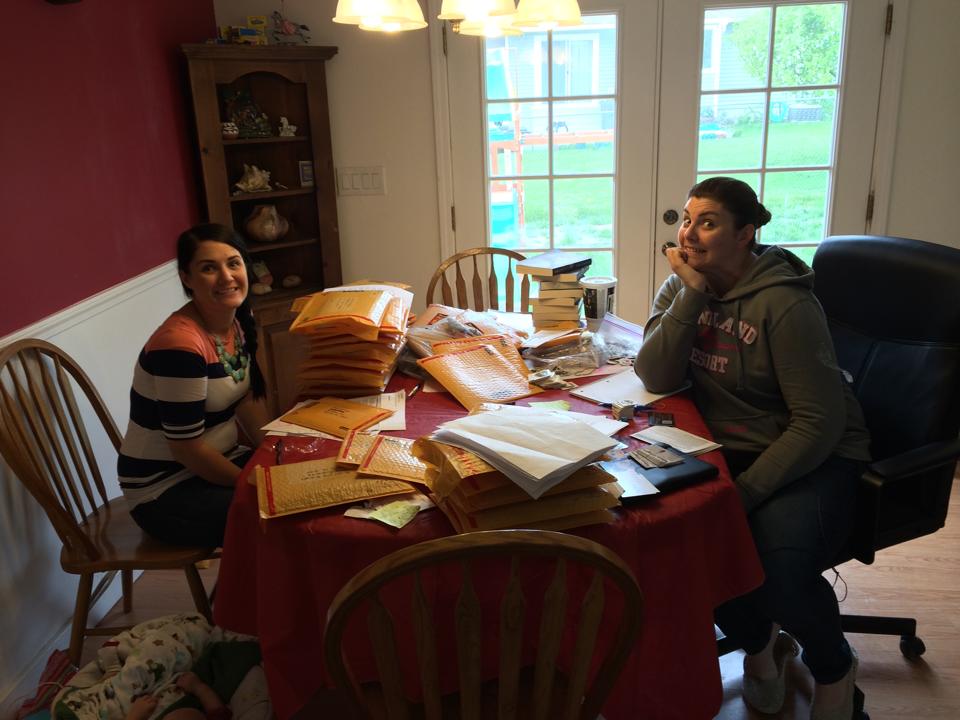 You know, all those giveaways that have been sitting on my desk for months…. yeah those. Now, I could post a link to all my other posts about why I was late and what happened and all that… but I won't… instead I will post a copy of the letter that is going with each of these giveaways – because it does apply to everyone.
Hey guys!

Rebecca Ethington here!! I am so excited/thrilled/relieved to be sending you all these giveaways. I am excited because it means I am finally caught up. I am thrilled to finally give you the prizes that you won. And I am relieved because this has been a long time coming.

I have posted apologies and reasoning's and everything under the sun before. And while all of my reasons, and everything I have said in the past is true – something else is just as true.

I MESSED UP.

I messed up because I gave away too much and wasn't able to cope with it, I messed up because I let my personal life interfere with the promises that I made. And in my book, that is not okay. It never was – and I am sickened by the fact that I let it run me down. I let it destroy my reputation and the name I have made for myself and my books.

I don't think any amount of apologies could make up for what I have done, can repair the damage and the disappointment I have caused everyone – But I am going to try.

First – I'm Sorry.

It always astounds me how hard those two little words can be to say, and worse yet how many people don't say them. So I am saying them, I am saying them with heartfelt apology and an extended hand. I truly hope you will accept and give me a chance to make amend.

Now, to fix things….

Effective immediately I have hired an assistant to help me stay up on social media and giveaways. Everything will be sent out bi-weekly instead of monthly as I had been doing. In addition to staying on top of things – this will also give me time to write – which means books can flow faster and I can get the quality up to what I want it to be.

Also, as a way to say thank you to everyone who waited, everyone who supported me, everyone who feels forgotten or wronged, and everyone in between I give you an air hug – but more than that – I am going to give you an advanced copy of Burnt Devotion. (The Wyn and Thom novella – you get it early)

Now, don't start clamoring yet – I still have to write it. But I am going to start this month and I am very excited and the absolute moment that the draft is done and edited you will get a copy – cover or no cover.

All you have to do is email devotion@imdalind.com with your name, email address, and physical address if you want me to send you something special.

Once the draft is ready you will get your copy, and delve into Wyn's world and fill in the missing gaps in Soul of Flame

Once again, I hope you accept my apology and continue to support and follow me and my books online. I think you are all amazing and I would give you all a massively awkward if I could. And I mean that.

Much Love,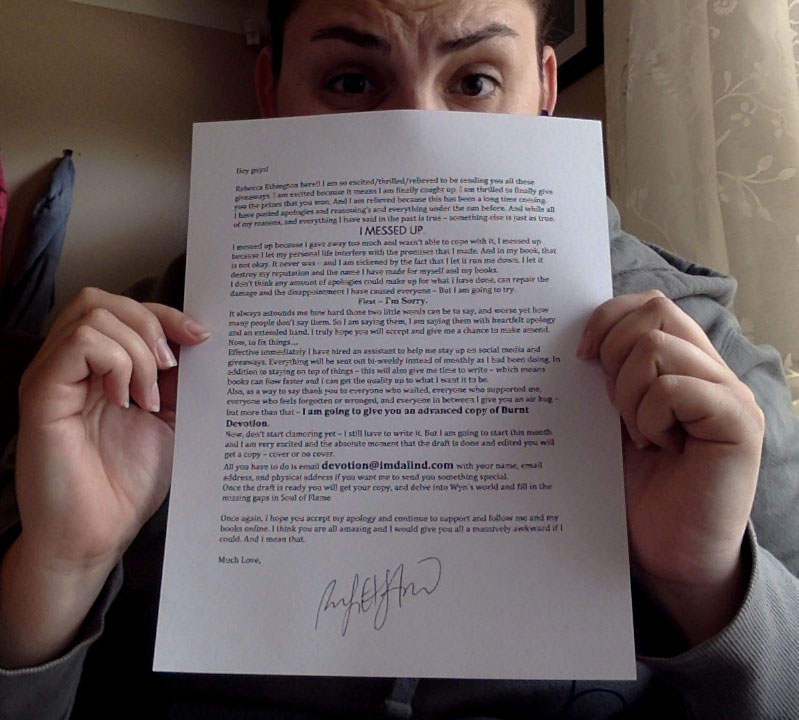 I know, sometimes nothing is enough to repair the damage that was done. But I will always try, try and then – as I tell my kids – when you say your sorry it means you will never do it again – and I take that seriously.
I hope you will all accept that.